About us - Target group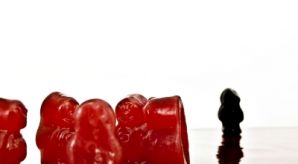 Source: FreeDigitalPhotos.net / Chris Sharp
The CDCDI (Research and Documentation Center on Immigrants' Integration) is open to researchers, students and any other relevant categories of persons interested in the integration of immigrants. The center is equipped adequately and has its own website and a library. The library will be both physical and virtual, containing relevant materials and documents in the field of integration, specialized literature and studies and national and international research.

In time, there will be interactive workshops for the members of the multidisciplinary team and researchers, organizations and academics in the field of migration and its management (Cluj, Iași, Timișoara, Constanța, Brașov, Bucharest). The meetings will be broadcast live and the participants' presentations will be available for online viewing.

The project's target groups are: universities, public institutions with authority in the field of immigrants' integration, ministries and government bodies, non-governmental organizations, other organizations with relevant activity in the field of integration, relevant organizations in the European Union, European research institutes, networks of European organizations either independent or affiliated to universities from EU member states, national and international researchers and experts who are active in the field of integration.

On the other hand, those who will benefit indirectly will be the approximately 57.000 immigrants residing legally in Romania, through the impact of the research center on policies, legislation and practices in the field of integration.